A room of her own
2018 San Francisco Decorators Showcase room by Heather Deragon, September Studio.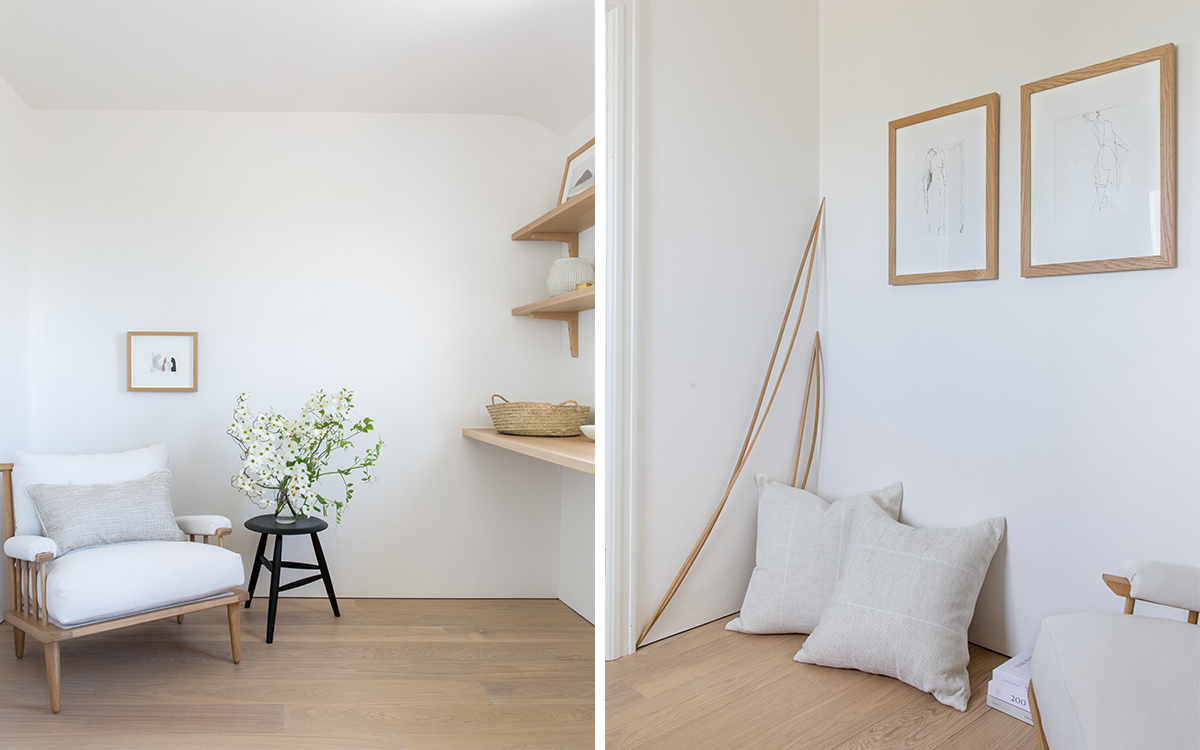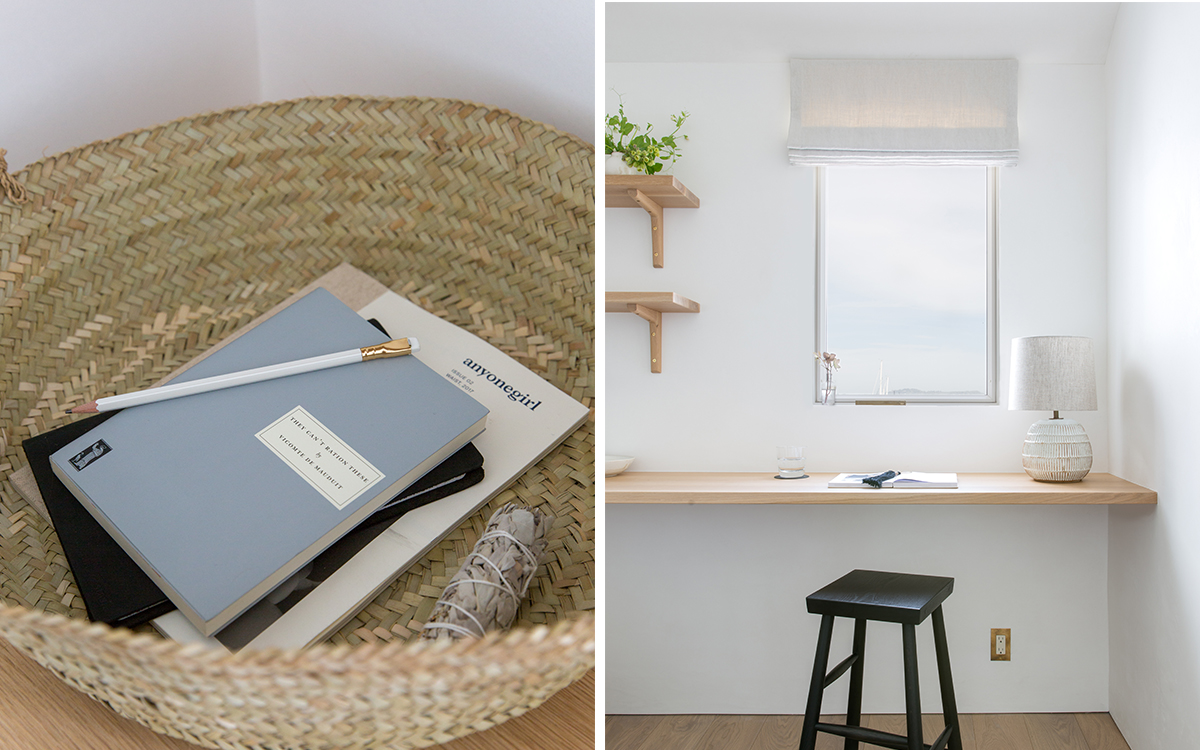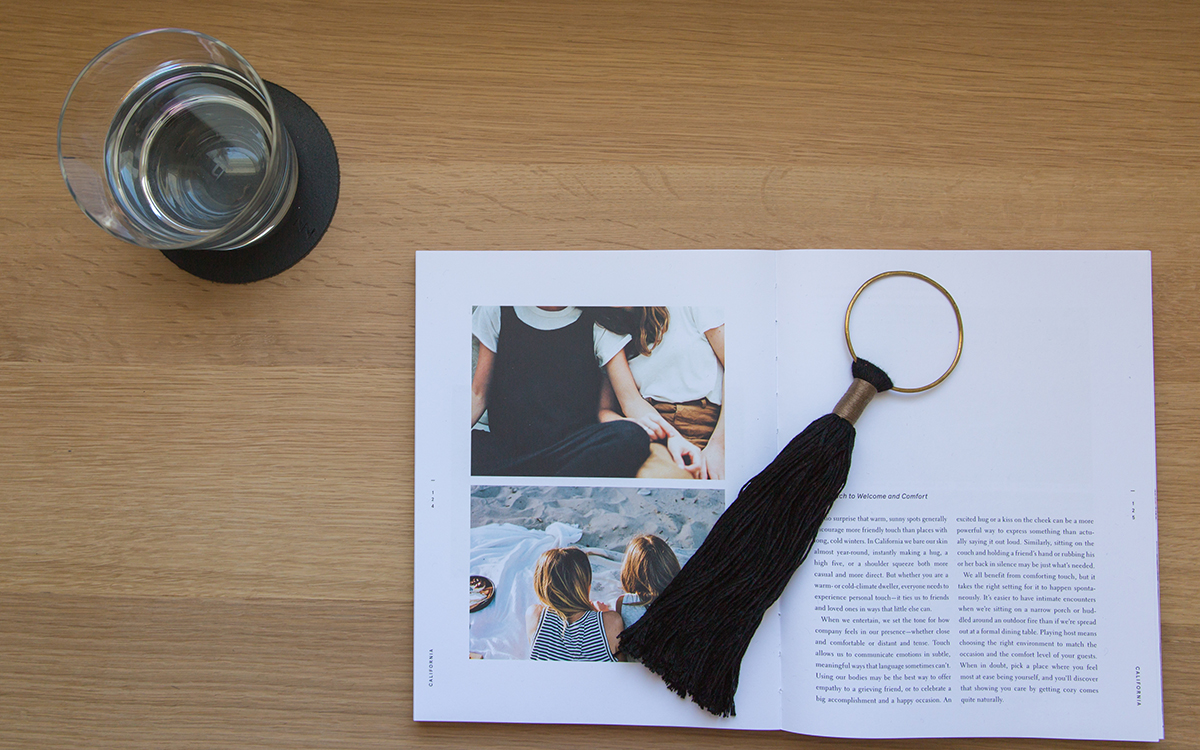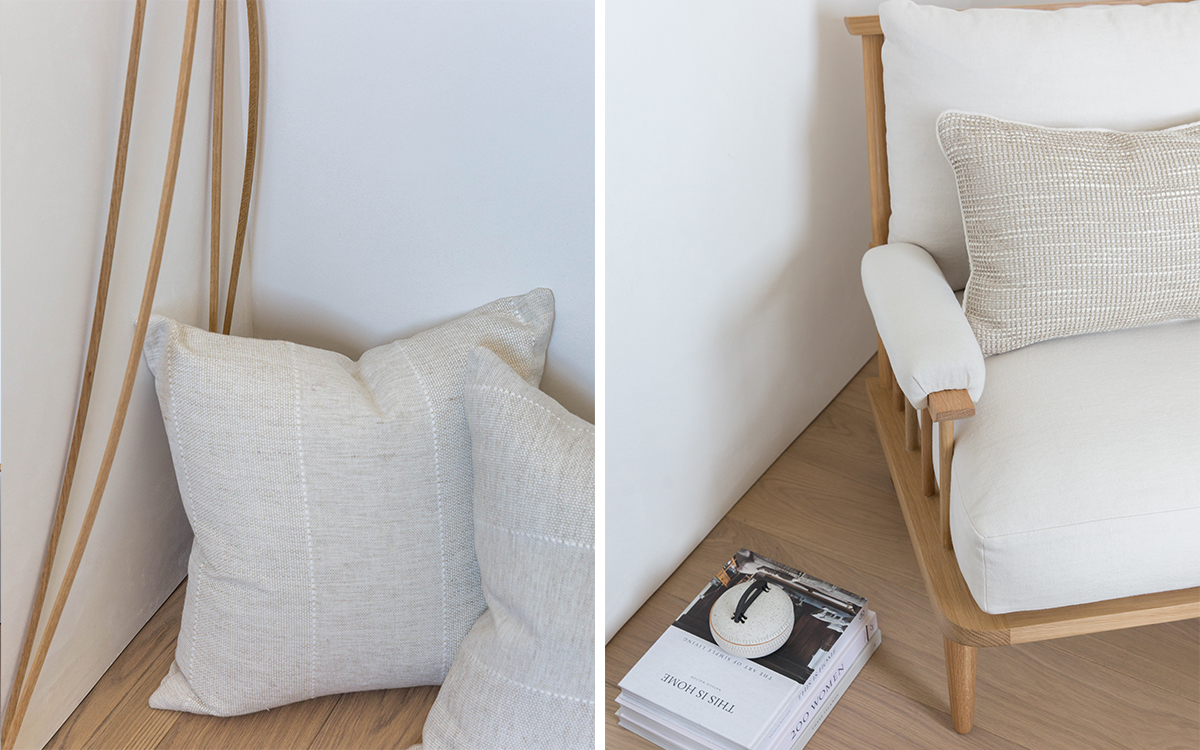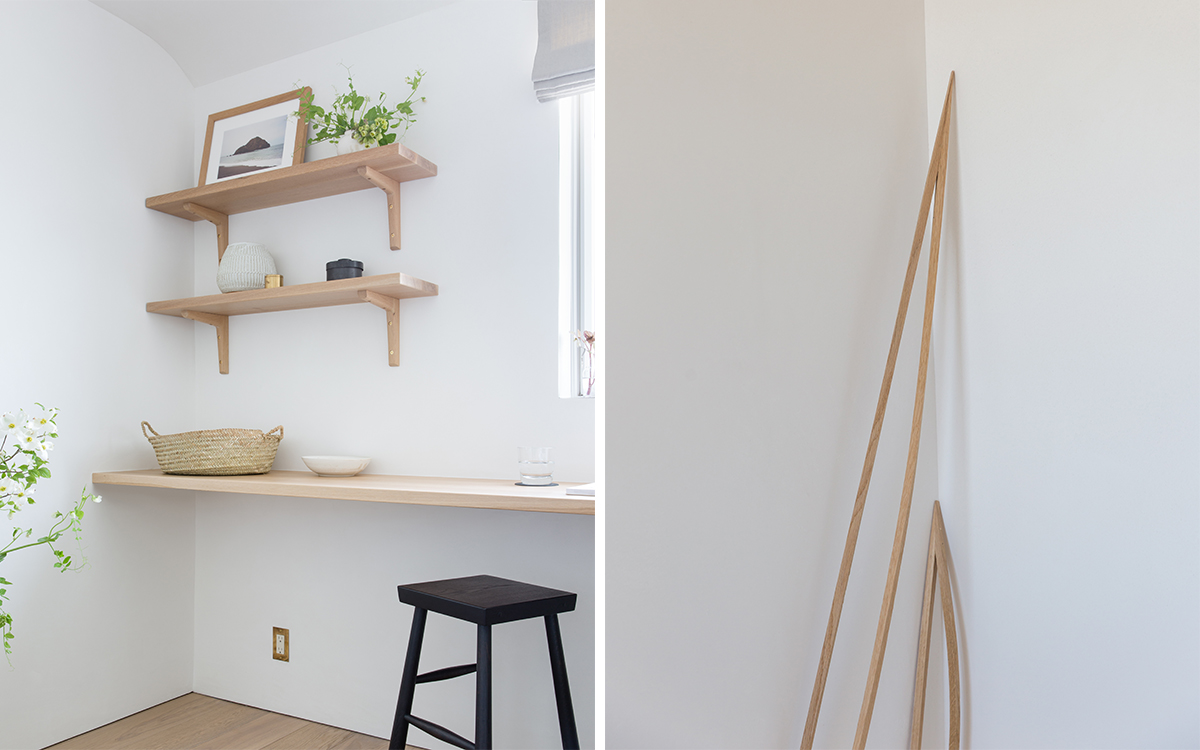 Inspired by the few moments she has each day to slow down and embrace quietude. A space of balance where she can reflect, set intentions and find serenity in a chaotic world.
Surrounded by materials that offer warmth and comfort, she's able to find harmony in the stillness this room provides. Renewing her energy and nourishing her soul, not only for herself but for those around her.
This is the room she calls her own.
All materials have been sourced with intent — with an emphasis on supporting either local, sustainable, or female-owned companies who show mindfulness in their own practice.
VENDORS
Andrea Santana | Pillows and Window Covering Fabricator
Anyon Atelier | JFM Machine Studio Tea Light
Apparatus | Ceiling Fixture
ARK Flooring | Flooring Installation
City Picture Frame | Custom Frames
De Sousa Hughes | de Le Cuona Fabric
Di Luzio Inc. | Electrician
Elsie Green | Basket
Elsie Green | Small Glass Vase
Forbes & Lomax | Light Switch and Outlet Plates
General Store | Anyone Girl Issue 02
General Store | Handkerchief
General Store | Sage Bundle
Hakwood | Flooring
Haley Golden Photography | "We Are Islands" Photograph
Holland & Sherry | Zak & Fox Fabric
John Hanford | Art Hanging
Kinfolk | Notecard, Photograph by Maia Flore
March | Blackcreek Mercantile and Trading Co. Stool
March | Christiane Perrochon Ceramics
March | Henry Dean Glass Vase
March | Hering Berlin Water Glass
March | Michael Verheyden leather coaster
Michaels Installation | Window Covering Installation
Mt Washington Pottery | Table Lamp
Mt Washington Pottery | Vase
New York Heartwoods | Shelf Brackets
NG Collective Studio | Kristen Giorgi Watercolor
Nickey Kehoe | Lounge Chair
Nomad Collective | Taylor O. Thomas Line Drawings
Sawkille Co. | Side Table
Sebastian Parker Furniture | Custom Desk and Shelves
Sebastian Parker Furniture | Wood Sculptures
Studio Mondine | Floral Arrangements
The Human Condition | Mad et Len Lava Rock Potpourri
The Human Condition | Nordstjerne Small Brass Tray
The Human Condition | Rooted in Mud Ceramic Box
The Human Condition | Wknd La Tassel
Terrabriosa, TBC Plaster | Artisan Plaster Walls, Ceilings